Deep roots. Always growing.

Just the Right Place. Just the
Right Size. Just the Right Community.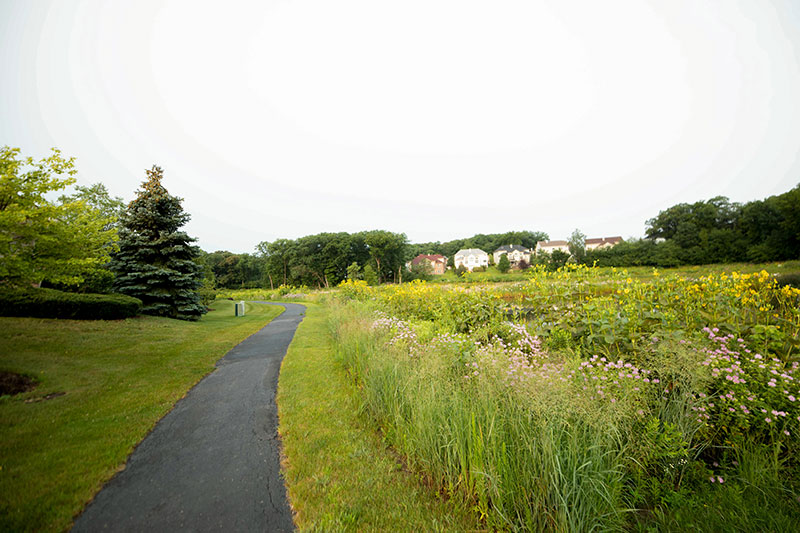 The Oaks at Bartlett is a not-for-profit Life Plan Community governed by a thoughtful, committed Board of Directors. We provide a wonderful experience on a daily basis for our residents. We are driven by our mission of existing to nourish, celebrate and enhance the mind, body and spirit. More than 190 seniors call our Residential Living apartments and cottages home. The Healthcare Center at The Oaks provides assisted living, memory support, long-term care, and transitional rehabilitation services.
The Oaks at Bartlett is big enough to offer abundant amenities, yet small enough that everyone knows your name. You'll feel comfortable in your surroundings. You'll create meaningful relationships. You'll find good people and a real sense of belonging, with a team focused on what matters to you. Our beautiful 44-acre campus is in the heart of nature, with wetlands and scenic walking paths, yet is also easily accessible to the attractions of the city. Our full-sized non-denominational chapel, well-equipped fitness center, countless activities, clubs and groups, and sense of camaraderie and caring offer something for every single resident and team member. 
Our deep roots in the community provide a source of stability — yet we are always seeking ways to be even better, to grow higher, to reach for the sky.
This drive to grow, change and always improve is what sets us apart from all other senior communities. You'll feel it in the air. You'll see it in the smiling faces and warm greetings around our campus. And you'll hear it in the happy laughter of good friends. Come for a visit, and experience that feeling for yourself.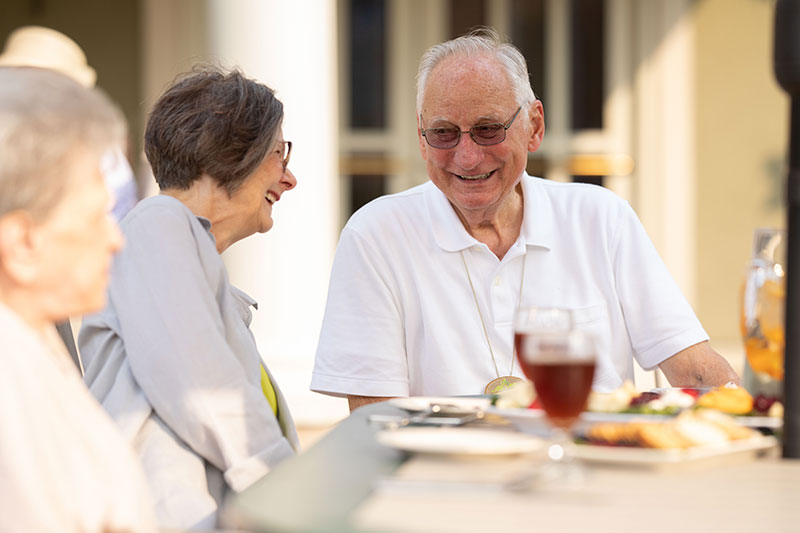 Meet our Executive Director
Tim Lynch | Executive Director
For over 30 years, Tim has made a vocation of serving seniors in hospital, skilled nursing, and community living settings. He has extensive experience in building collaborative teams that consistently strive to provide high-quality care and services while stewarding organizational resources. An associate of Evergreen Senior Management, Tim transferred to The Oaks at Bartlett in November 2020 after leading a similar operation for the company in Amarillo, Texas. He has truly appreciated the warm and welcoming culture at The Oaks at Bartlett, and is excited to be a part of a community that is "Always Growing" as it adapts to the ever-changing senior living and healthcare landscape. Tim is a native of Rhode Island and has spent large portions of his career in New England and Texas. He earned his undergraduate degree in psychology from Boston College and a Masters of Physical Therapy from Boston University.
Hear what our residents and families have to say!
We'd love to hear from you! Please leave a review:
To Schedule a Tour or Meet the Team, Call Us!