Right entrée. Right dessert. Right joke to make
your dining companion laugh hysterically.

Tempt Your Taste Buds.
Feast Your Eyes.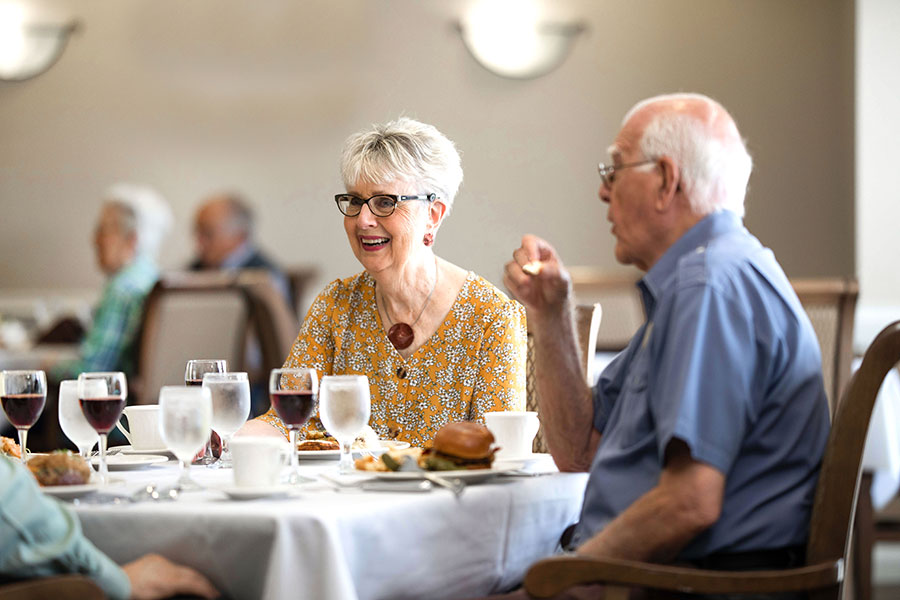 With white linen table service and a professional wait staff at your beck and call, our culinary presentation is as impressive as the menu. You and your dining companions will enjoy restaurant-style dining with open seating and four-course meals at both lunch and dinner. The pièce de résistance? Gorgeous views of our beautifully landscaped grounds.
At The Oaks at Bartlett, we offer an ever-changing menu of entrée specials — along with beer and wine, available at an additional cost. And for those times when your schedule doesn't allow for a sit-down meal, you'll be glad to know that our menus are available for both dine in and carry out.
Extra Garnishes to Your
Dining Experience
Our culinary team works extra hard to make every meal memorable, but some of our special dining experiences are simply over-the-top. You'll enjoy:
Live music during selected dinner hours
Sunday brunch buffet with a carving station and omelet station
Weekly happy hours
Monthly Surf n' Turf birthday dinners
Special holiday offerings
And much more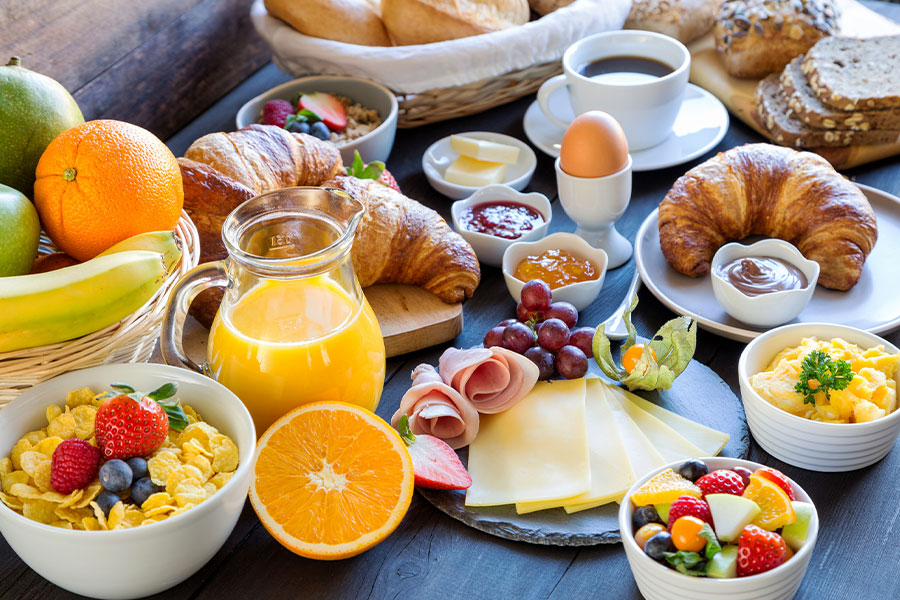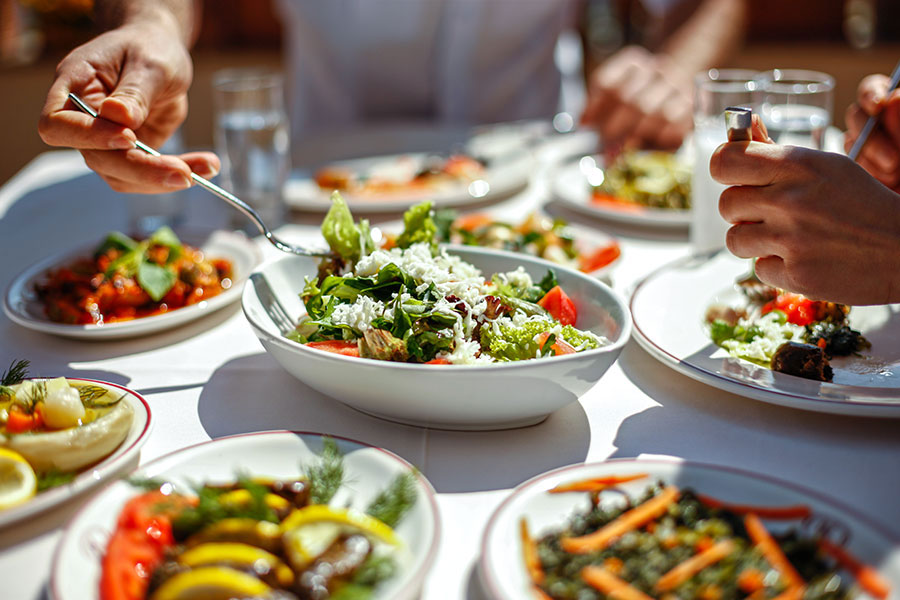 At The Oaks at Bartlett, we know that proper nutrition is a key ingredient to active aging. That's why our dining experience is specifically designed to promote healthy living. Our chefs take pride in creating dishes that are deliciously healthy, and honor your special dietary requests. Personalized options include:
Diabetes-friendly meals
Gluten-free dishes
Low-sodium meals
Vegetarian menu options
For those looking for a quick bite or a lighter option, our casual Bistro is coming soon. You will find coffee specialties, breakfast and lunch options, fresh sandwiches and salads, and grab-and-go meals, as well as the opportunity to socialize and get to know fellow residents.