Join us for an upcoming event at The Oaks!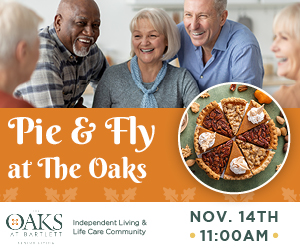 As Thanksgiving approaches, join us for a warm community event featuring:
Thanksgiving Pie Pickup: Simplify your holiday preparations with delicious pies.
Community Tours: Explore our welcoming community and learn about our supportive environment.
Cozy Buffet: Hear from our resident panel why The Oaks is truly a place to call home!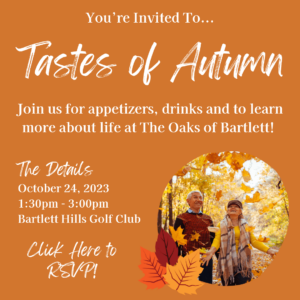 Come celebrate fall at The Oaks! Join us for appetizers and drinks, while learning about all that our community has to offer!